U.S. ambassador visits imprisoned WSJ reporter as countries pressure Russia on release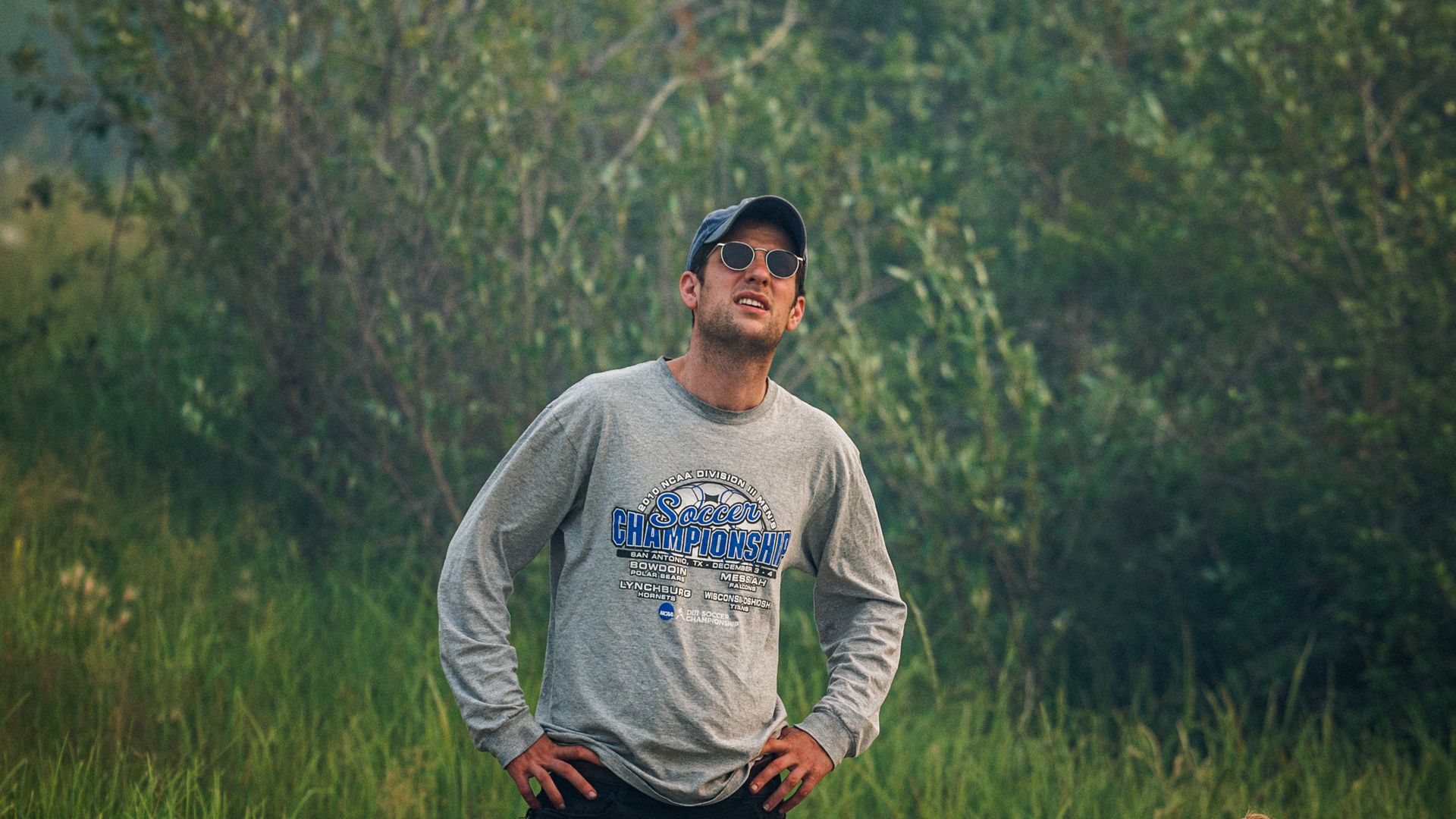 Journalist Evan Gershkovich in July 2021. Photo: Dimitar Dilkoff/AFP via Getty Images
U.S. Ambassador to Russia Lynne Tracy said she visited Wall Street Journal reporter Evan Gershkovich, who the U.S. has said was wrongfully detained by Russia, in a Moscow prison on Monday.
Why it matters: The visit marked the first time embassy officials were allowed to meet Gershkovich in person since Russian authorities arrested him in March on alleged espionage charges.
Gershkovich's arrest marked the first time a U.S. journalist was detained in an espionage case in Russia since the Cold War, per the Committee to Protect Journalists.
What they're saying: "He is in good health and remains strong," Tracy said on social media. "We reiterate our call for his immediate release."
Tracy said she visited Gershkovich at the infamous Lefortovo Prison in Moscow, which has held hundreds of political prisoners since its construction in the late 19th century.
Tracy's visit came a day before Gershkovich's expected detention appeal in a Russian court, Reuters reported citing court documents.
The big picture: Russia has faced widespread backlash for the arrest of Gershkovich.
On Monday, the U.S. and more than 40 countries signed a statement denouncing Gershkovich's arrest and calling for his release and the end of Russia's clampdown on freedom of expression in the country, according to the U.S. Mission to the United Nations.
The Department of State officially determined last week that Russian authorities wrongfully detained Gershkovich, who has worked at the WSJ since January 2022 as part of the paper's Moscow bureau and in part covered Russia's invasion of Ukraine.
Two days before his arrest, the Wall Street Journal published a story by Gershkovich and Berlin-based reporter Georgi Kantchev about the invasion's long-term financial strain on the Russian economy.
Russia's Federal Security Service (FSB), the successor organization to the Soviet Union's KGB, accused Gershkovich of trying to obtain classified information "on the instructions of the United State."
The WSJ has "vehemently" denied the FSB claims and called for Gershkovich's immediate release.
Between the lines: Russia's arrest of Gershkovich marked a continuation of the Kremlin's crackdown on independent media, human rights organizations and general freedom of speech and dissent within the county.
The crackdown, which started years before Russia's invasion of Ukraine, significantly ramped up after the start of the war in late February 2022.
On Monday, a Russian court convicted Kremlin critic and Washington Post opinions contributor Vladimir Kara-Murza of treason for criticizing Russian President Vladimir Putin's government and the invasion of Ukraine and sentenced him to 25 years in prison.
The U.S. also recently again called for the release of "wrongfully detained" U.S. citizen Paul Whelan, who has been jailed in Russia since December 2018 on charges of espionage — allegations that the U.S. rejects.
Go deeper: Russia detains WSJ reporter in first spy charges against U.S. journalist since Cold War
Source: Read Full Article