Taking a voyage back in time as HAL celebrates 150 years
NEW YORK — Transatlantic steamers once crisscrossed the ocean in a constant motion, bringing wealthy travelers and hopeful immigrants to America. But in today's industry, only a handful of those old passenger shipping lines remain.
One of the notable descendants is Holland America Line, which this year is celebrating its 150th anniversary. Founded in the Netherlands in 1873 as the Netherlands-American Steamship Company, it carried nearly 2 million passengers from Europe to the U.S. during its time as a transportation company.
Today, of course, it carries cruisers in comparative luxury all around the globe. But it has hearkened back to its founding with two anniversary cruises that trace the route of its original voyage on the steamship Rotterdam — even using the current Rotterdam, the seventh HAL ship to bear that name. The first anniversary cruise left the Netherlands Oct. 15 and arrived in New York Oct. 26 to fanfare. The second anniversary cruise will take place April 4.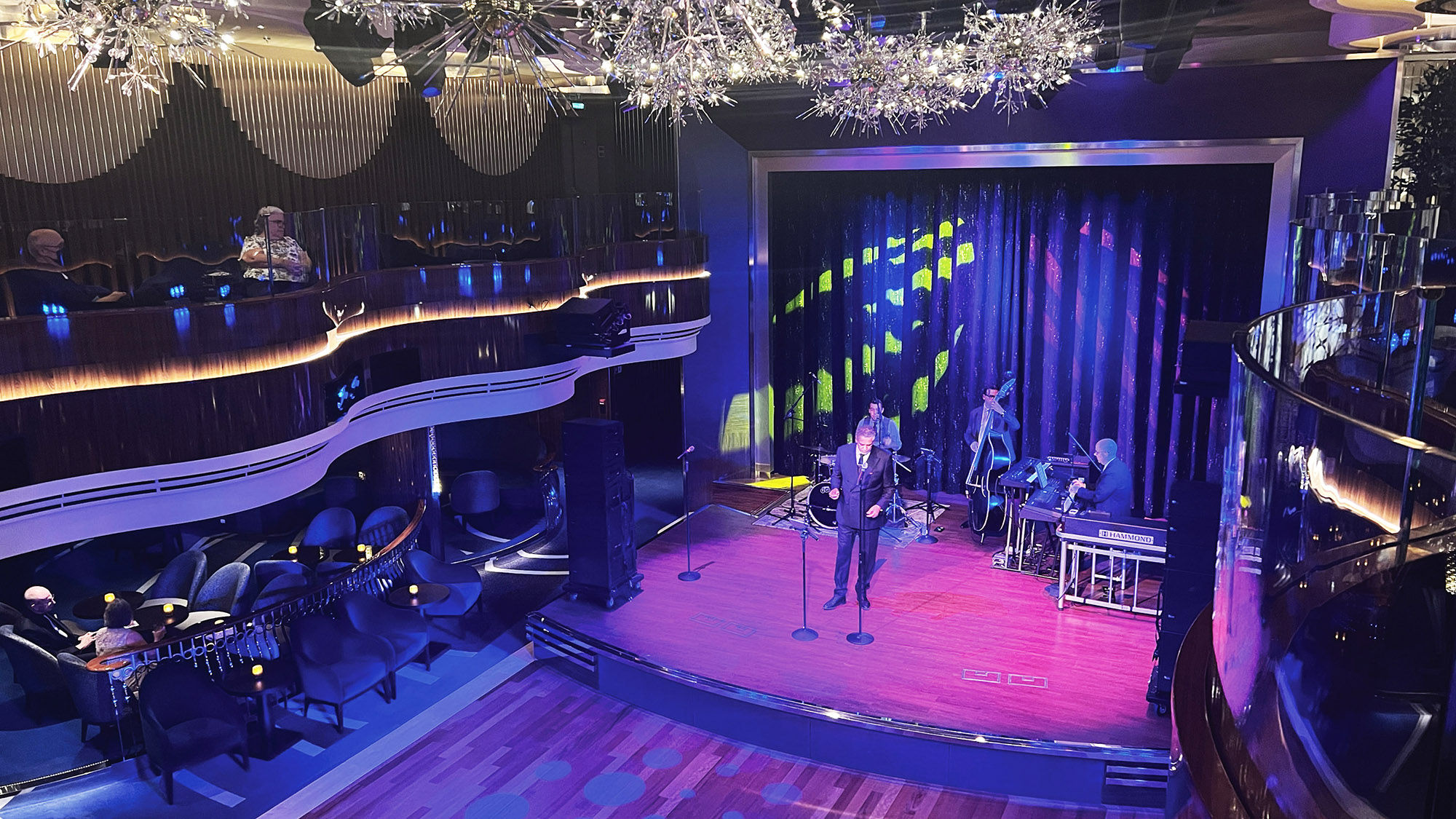 Rebecca Tobin writes: "In my brief tour around the Rotterdam, I picked out a few familiar sights that I appreciated as well as — literally — some new notes."
Once the ship arrived on Manhattan's West Side, executives, media and VIPs gathered in the ship's World Stage theater for a performance by a Lincoln Center Stage ensemble, which played classical music selections set to images of transatlantic passages of yesteryear and cruises of today. Manhattan borough president Mark Levine officially proclaimed it to be Holland America Line Appreciation Day. 
In ringing in the anniversary, HAL president Gus Antorcha hailed a partnership with the Statue of Liberty-Ellis Island Foundation: An exhibit launching next year at Ellis Island will detail the line's historical record and role in bringing immigrants to the U.S.
The foundation will also produce onboard video content featuring a conversation between Stephen Lean, director of the American Family Immigration History Center at Ellis Island, and cruise historian Bill Miller.
"Our history is deeply woven within the fabric of America's story," Antorcha said in a statement. "It's only fitting that as we celebrate this milestone anniversary, we partner with the entity responsible for restoring and preserving Ellis Island."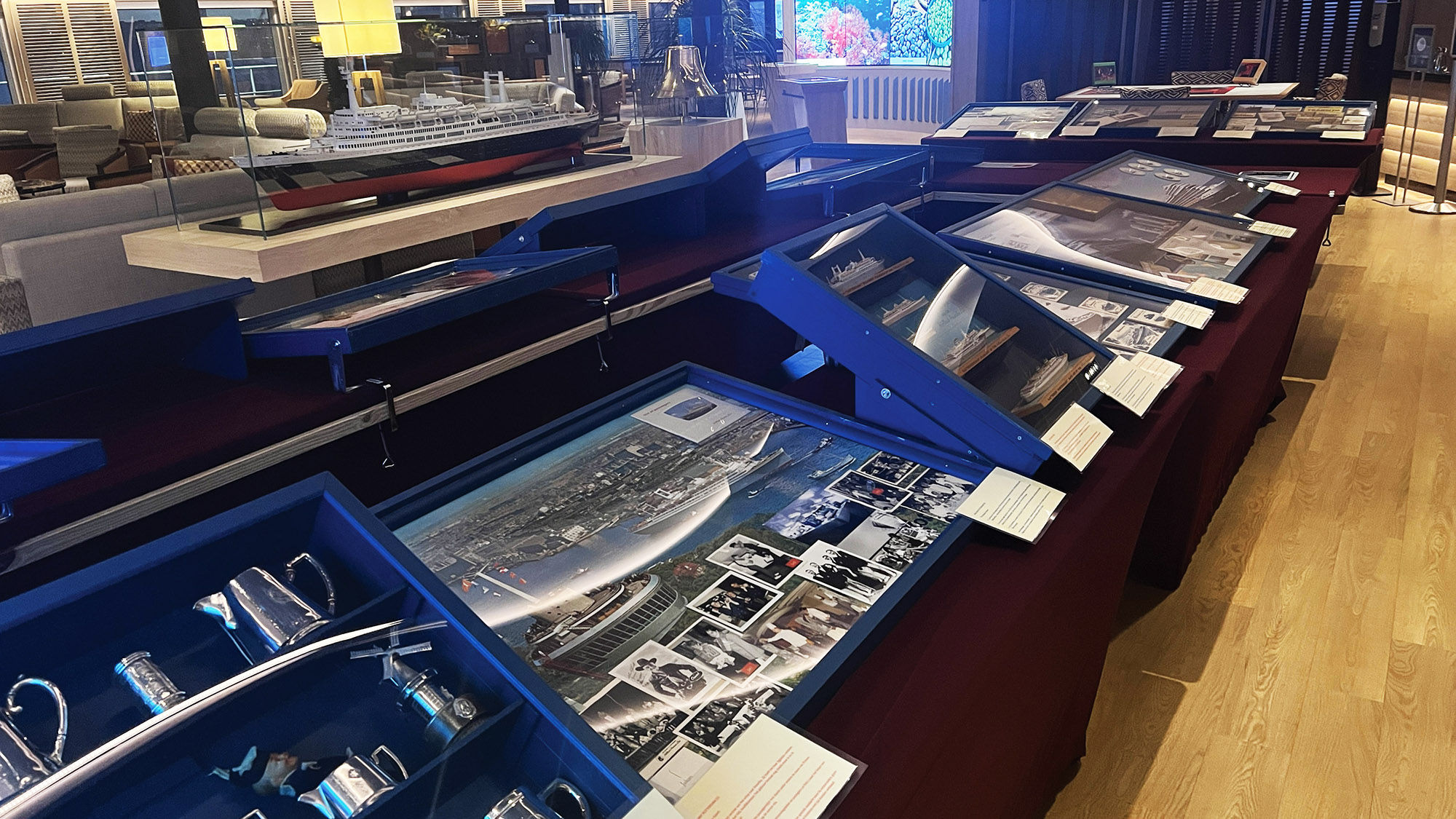 History lesson
The experience of a modern cruise and a historical liner is so different that most cruisers don't think twice — or even once — about the original Rotterdam, which plied the seas between the Netherlands and New York 150 years ago. 
One image of the ship shows a two-masted steam- and sail-powered vessel. It was 1,694 gross tons, 268 feet long and carried about 300 passengers (by comparison, the current Rotterdam is nearly 100,000 gross tons and 1,000 feet long, carries 2,668 passengers at double occupancy and is propelled by Azipod units).
According to Holland America, nearly one in 10 immigrants who traveled steerage class to the U.S. did so aboard a Holland America ship. 
It also touted its modern sensibilities: HAL says it was the first to do away with "steerage" as a class name — it was renamed Emigrants Class — and said that unlike its competition served three square meals a day. Passage included access to doctors, English lessons and classes on American civics in order to prep passengers for their arrival and inspection in New York. HAL said that 99% of the immigrants on its ships were cleared for entry through Ellis Island, which it called a "tremendous feat at the time."
I found a small slice of Holland America Line's history in the Rotterdam's Crow's Nest lounge, where pictures, posters, maps, silverware, ship models and other treasures were on display through the anniversary voyage. One showed small models of all the Rotterdam ships; fans of the line might be familiar with the Rotterdam V, which was built in the 1930s and retired from HAL in 1997 (it's now a floating hotel in Rotterdam); the Rotterdam VI, currently sailing for Fred Olsen; and the current namesake.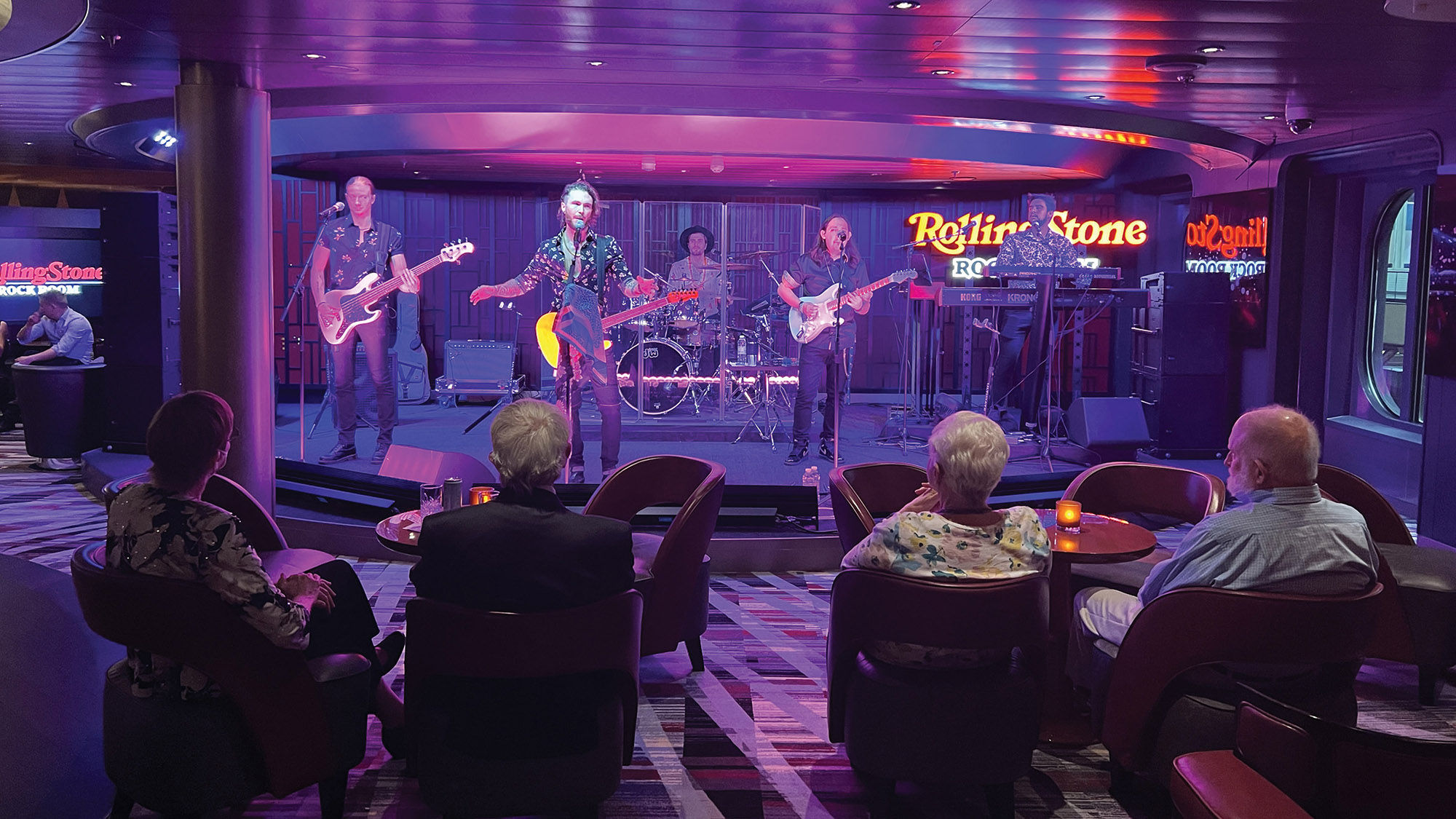 Of course, today's Rotterdam is a far cry from the old steamships in many ways. HAL's ships proudly provided passengers in Emigrants Class with three meals, but the Rotterdam's Lido Market is open to all throughout the day, serving global cuisine, salads, sandwiches, an array of desserts and alcohol for purchase, to say nothing of its main dining room and multiple specialty restaurants.
And once the 150th anniversary celebrations had concluded in the theater, guests spilled out into the ship's Music Walk, where a band in the Rolling Stone Rock Room was jamming out an energetic version of "Born to Be Wild". 
Source: Read Full Article