Pleasant Holidays' Jack Richards on what's selling, and its IC investment
Hawaii, Mexico and the Caribbean, popular products for many wholesalers over the years, have had varied levels of success in 2023, from record-breaking bookings to double-digit declines. That's been the case for Pleasant Holidays, and as the company looks toward 2024, CEO Jack Richards tells senior editor Nicole Edenedo what he sees on the horizon.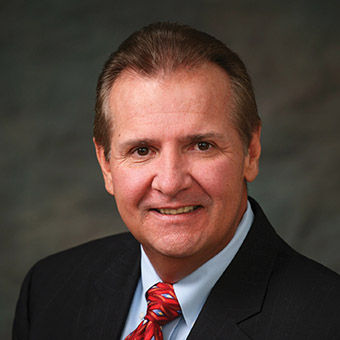 Q: What's the forecast for Pleasant Holiday's core destinations: Hawaii, Mexico and the Caribbean? 
A: We expect the Caribbean to have a record year in 2024 and exceed 2022 and 2023; we are already seeing business up in the high double-digits for 2024. Airlines are adding lift. Sandals will open a new resort in St. Vincent and the Grenadines in March. So there's a lot of positive things going on in the Caribbean to continue double-digit growth throughout 2024.
Mexico has softened compared to 2022, as more international destinations reopened for travel and people started booking those destinations. But hotel prices are declining for the first time; that means the price for an all-inclusive vacation is going to get cheaper for 2024. We don't see further decline in Mexico, and we see it coming in relatively flat in 2023. Hawaii had been improving in 2023 — until the Maui wildfires in August. We saw a sharp, double-digit decline in demand to Maui and all the other Islands at the same time. Maui was our single largest destination in Hawaii. It's been tough, and since August we've seen a sharp decline that will continue into 2024. We do not forecast Hawaii to be our largest destination in 2024.
Q: Why do you think the Caribbean has done so well for Pleasant Holidays this year?
A: We've got a very comprehensive Caribbean portfolio now. We're in 23 islands. We've got a lot of hotel products. Our partnerships there are very strong, and as they continue to expand it helps our business grow. The biggest factor has been our expansion out of California and the West Coast into the Midwest and East Coast. We're seeing a huge increase in Caribbean bookings from the Midwest, East Coast and the Southeast. Places like New York, Boston, Philadelphia, Chicago, Cincinnati, that's where we're seeing the majority of the growth. The second part of it is that we are seeing a large increase in bookings from home-based, independent contractor travel advisors.
Q: How and why is that happening?
A: During the pandemic, we made a major change in our technology to identify where these ICs are located. For example, most of them were with a host agency. So even though they resided in San Francisco, their host agency was in Florida, and we just counted them as part of Florida. We changed our technology to a system that can identify where they actually reside, so we can have our business development managers engage and interact with them in their home state to help them grow their sales. That has been the biggest change for us in the last three years. We've identified over 45,000 who do business with us, so we are seeing a big increase in sales to the Caribbean from those ICs.
Q: What's next for Pleasant Holidays?
A: International travel, primarily to Europe and the Caribbean, is going to lead the way in 2024. Europe is already up high double-digits for 2024, exceeding our record 2023 year. We're seeing huge seat capacity increases to Europe in 2024, so we think Europe will have another banner year. We will be launching several European destinations in 2024. We're going into Scandinavia in a bigger way. We're already in Denmark, and we're adding Norway, Sweden and Finland, and we'll be expanding our product line in Greenland and growing in Iceland.
Related story: Pleasant Holidays adds Egypt, Jordan, Emirates tours to its portfolio
Source: Read Full Article