Is lowering expectations the only way to deal with staff shortages?: Travel Weekly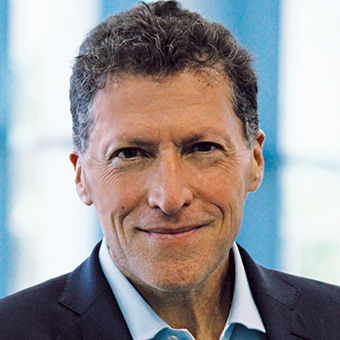 After two years' absence from his favorite luxury hotel in Italy, the client decided he'd celebrate his and his wife's 25th anniversary by bringing the whole family to join them there. "Watch what happens when we check in," he told his children, recalling the warm, personal welcome and fine refreshments that greeted guests there.
In his mind's eye, the staff would make a fuss and herald his return, in front of his kids. It was a place where, as in the "Cheers" theme song, everybody knew his name.
Those expectations were so 2019.
Check-in was impersonal and perfunctory. No welcome drink, no recognition. "They used to know what time I'd come down for breakfast and have my almond milk cappuccino, extra hot, waiting for me. This time, it took 45 minutes just to get a waiter's attention," he complained to Jack Ezon, managing partner of Embark Beyond.
The only one who recognized him, the client said, was the pool boy. For this level of service, he was paying thousands of dollars a night.
"We travel for connection," Ezon reflected. "Those connections have, in many instances, broken down." 
In 2022, the assertive (and obnoxious) American demand, "Do you know who I am?" is being replaced by the humble, plaintive realization that "Nobody knows me." It's yet another dimension to how the Great Resignation is impacting service levels.
During the Travel Weekly Consumer Travel Editors Roundtable earlier this year, restaurateur Danny Meyer noted it was in some ways easier to open a new restaurant than reopen one that had closed during the pandemic. In a reopening, guests become upset that waiters who knew their culinary preferences and the maitre d' who always led them to their favorite table were missing.
Advisors take different approaches to address this unpleasant New Normal. To minimize its likelihood of impacting his clientele, Departure Lounge director Keith Waldon said their advisors focus on a handful of preferred partner hotels who control occupancy levels to maintain service levels.
Fischer Travel Enterprises president Stacy Fischer-Rosenthal said the burden to resolve hotel staffing issues falls more heavily on her staff than on clients. "The phones ring without an answer at the best hotels in the world," she said. "When I bring this up to the general managers, they acknowledge it's due to high demand and [inadequate staffing] or newer staff that isn't trained for the demands of ultraluxury clients."
Sheree Mitchell, president of Immersa Global, which puts together wine-focused FIT tours in Portugal, had clients who wanted to "re-create the amazing experience" of a 2019 trip. "It was a great program, but they quickly realized that the hotels were less impressive and more expensive than before. Even the family-owned restaurant in Lisbon that they were looking forward to revisiting had scaled down to a 'tapas and wine' bar."
Mitchell said she has had to adjust her operation for what has become "a major pain point for all of us, especially high-touch tour operators." She can no longer assume that requests regarding special dietary needs that are conveyed through "normal" channels will be heeded — she now communicates directly with properties' food and beverage managers.
Whereas she once had relied on on-site managers to handle problems, she now elicits support from hotels' sales directors. And she'll have her staff step in and research solutions to a client-facing problem to pass along to property managers, something she'd never had to do before.
Most bizarrely, she's had to insist that properties — even five-star properties — inspect suites before her clients arrive. In one instance, furniture was missing, which "stressed out the pregnant wife, which stressed out the husband, which led to a chain of stressful events for everyone until it was resolved. It was surreal."
Cruising is not exempt from related issues. All-Travel vice president David Van Ness says he's seeing problems "on land and sea. Staff with years of experience are not present as they once were. They lack the history of knowing repeat and returning guests and delivering the expected experience."
The problem, thankfully, is not universal. All-Travel's CEO, Eric Maryanov, had a positive experience returning to the Newbury in Boston recently. "They had started a major renovation pre-Covid, reopening in May. Only 150 of approximately 300 staff returned, but the experience remained truly five-star, with 24-hour room service and daily turndown and maid service. Outstanding."
What seems to lead to the most positive results is when a property scales its capacity to its ability to maintain service levels. Short of that, an advisor or travel arranger will have to be prepared to personally intervene.
Count me among those who are cheered to see that former U.S. Travel Association CEO Roger Dow will be putting his considerable reputation, connections and experience to address staffing shortages with his new venture, Future Work Solutions. I suspect that, even for him, it will be a heavy lift.
Source: Read Full Article