HTA splits the difference with $65.5 million in contracts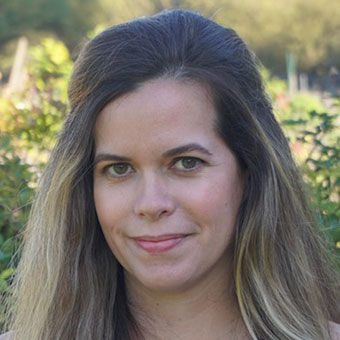 After two rounds of canceled contract awards and failed legislative bills meant to disband the Hawaii Tourism Authority (HTA), things at the agency seem to be moving forward and returning to some form of normalcy. The HTA just awarded two contracts for the U.S. market totaling $65.5 million. It's the first time the HTA has awarded two contracts — one for brand management and marketing and the other for destination stewardship — for the same market.
"In alignment with HTA's guiding principle of malama kuu home (caring for our beloved home, its 2020-2025 Strategic Plan and the community-driven Destination Management Action Plans being implemented on each island, the contractors' work will advance a regenerative model of tourism for Hawaii. Work performance will be measured against HTA's Key Performance Indicators with an emphasis on strengthening resident sentiment," the HTA said in a press release.
The first contract, for $27.1 million, was awarded to the Council for Native Hawaiian Advancement (CNHA) for support services for destination stewardship. This will include post-arrival visitor education programs, HTA administrative support and using "technology-enabled solutions to manage tourism hot spots."
"Kilohana, CNHA's tourism division, looks forward to working with HTA, industry officials and the community to place Hawaii's people, culture and aina at the center of how the state stewards these Islands as a visitor destination," CNHA CEO Kuhio Lewis, said in a press release. 
The second contract, for $38.5 million, was awarded to the HTA's longtime partner, the Hawaii Visitors & Convention Bureau (HVCB), for destination brand management and marketing services. This work will include pre-arrival visitor education. 
Both contracts are scheduled to begin June 22 and last 2.5 years, with options to extend. 
"As your neighbors, friends and ohana, we look forward to continuing the development of HTA's regenerative tourism model that is consistent with our community's desires, economic goals, cultural values, preservation of natural resources and the visitor industry needs," said HVCB CEO John Monahan in a press release.
The CNHA and the HVCB are former rivals for the HTA's U.S. marketing contract. In 2021, the HTA awarded the contract to the HVCB, only to have the award contested by the CNHA. It was ultimately canceled. Then in 2022, the CNHA won the sole award, only to have it contested by the HVCB. The decision to split the U.S. market contract this time around comes after the former director of the Hawaii State Department of Business, Economic Development and Tourism, who canceled the previous contracting process in 2022, requested that there be two contracts instead of one.
The new contract awards must also go through the standard protest period, which expires June 14, before they are finalized.
Source: Read Full Article