Biden nominates Michael Whitaker for FAA administrator
President Joe Biden has announced his intent to make former deputy FAA administrator Michael Whitaker his new nominee to head the FAA.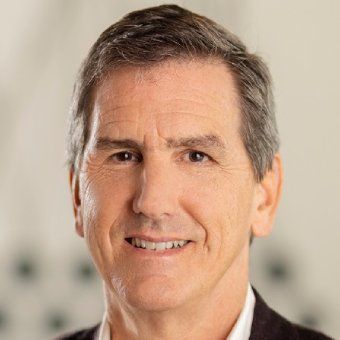 The Thursday announcement from the White House was made more than five months after Biden's first nominee for FAA administrator, Denver Airport CEO Phillip Washington, withdrew his candidacy for the post amid Senate opposition. 
The FAA has been without a Senate-approved administrator since Steven Dickson stepped down in March 2022. Billy Nolen stepped down as acting administrator earlier this summer.
Currently, Polly Trottenberg, former transportation commissioner for New York City, serves as acting administrator. 
If approved as FAA administrator, Whitaker would bring decades of experience in the aviation industry to the position. He currently is COO of Hyundai subsidiary Supernal, which is working to develop electric air taxis.
Whitaker's run as FAA deputy administrator was from 2013 to 2016, during the Obama administration. Prior to that he was group CEO of India's InterGlobe Enterprises, whose holdings include the country's largest airline, IndiGo.
Whitaker also spent fifteen years in management at United Airlines, rising to the level of senior vice president. 
His nomination comes as the FAA grapples with a shortfall of air traffic controllers and renewed concern about the safety of the U.S. aviation system. Another notable challenge facing the agency is slow progress on modernization to the more automated NextGen air transportation system. 
Meanwhile, Congress' five-year reauthorization of FAA funding, which was supposed to be completed by a Sept. 30 deadline, is bogged down in the Senate transportation committee over a dispute about pilot-training requirements.
Aviation industry groups quickly put out statements on Thursday praising the nomination of Whitaker, but also advocating for their own interests. 
"Michael understands that the most important safety feature on any aircraft is two highly trained and well-rested pilots, and the paramount need to protect current pilot safety training regulations," said Jason Ambrosi, president of the Air Line Pilots Association, which sharply opposes any reduction to the number of flight hours that incoming pilots must complete before talking a seat in a commercial airline cockpit.
Airlines for America (A4A), a trade group representing the largest U.S. carriers, called for quick Senate confirmation of Whitaker.
"Michael Whitaker has extensive experience working on a range of priorities including NextGen modernization at both the FAA and at major airlines," A4A CEO Nick Calio said. "He has a deep understanding of and appreciation for the collaborative partnership between industry and government that is necessary to ensure air travel remains the safest mode of transportation in the world."
Source: Read Full Article