LaLiga's North American dream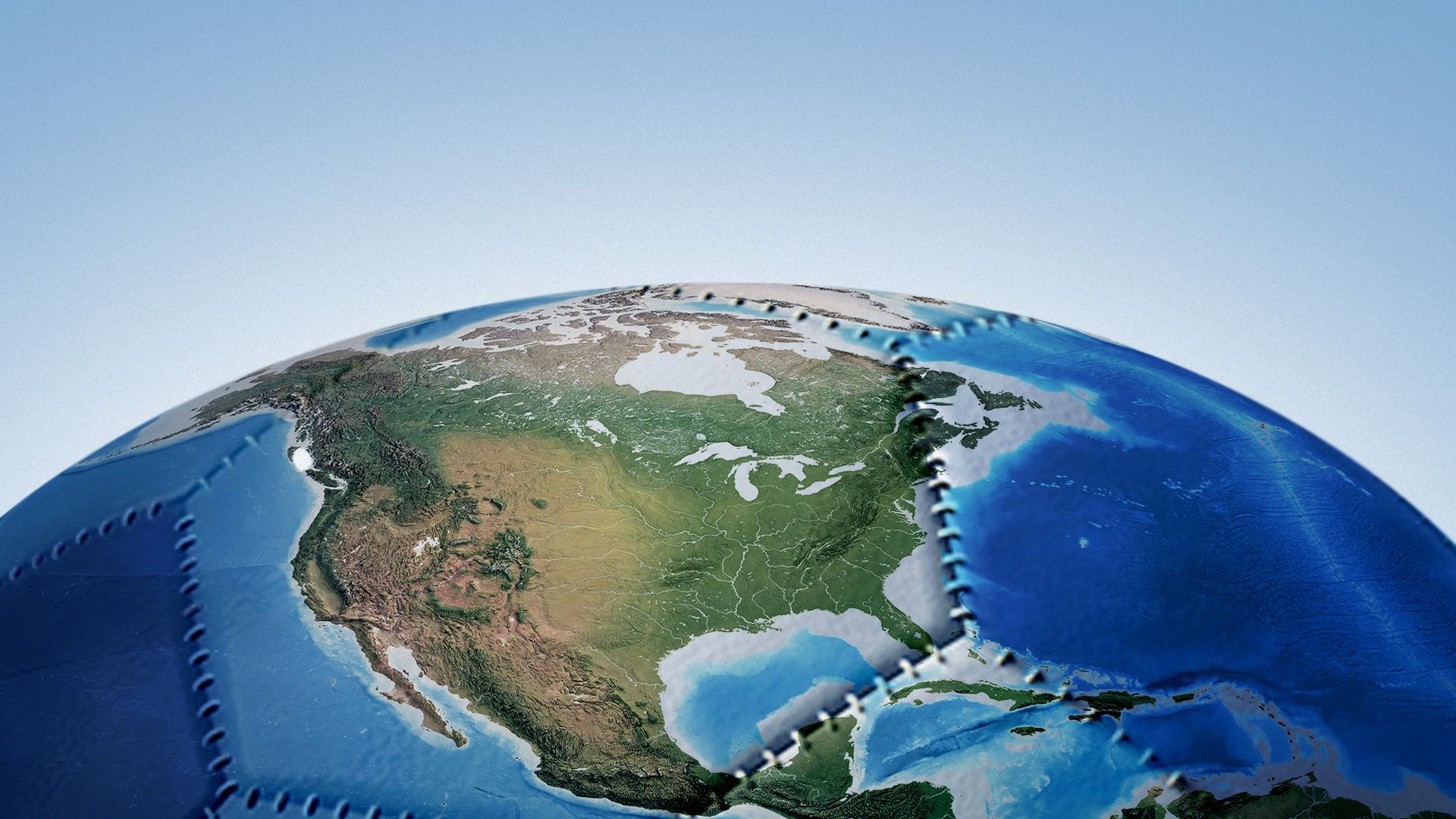 Illustration: Natalie Peeples/Axios
Professional soccer has become a global arms race. To compete on the world stage, leagues must invest abroad.
Look no further than LaLiga, Spain's top division, which has opened numerous international offices in recent years and placed delegates in over 40 countries.
No country is more important to that strategy than the U.S., and LaLiga's robust North American operation reflects that.
The backdrop: LaLiga's efforts in the U.S. began in earnest in 2018 when it launched a 15-year joint venture called LaLiga North America with Relevent Sports, a group co-founded by Miami Dolphins owner Stephen Ross.
The crowning achievement so far was the eight-year, $1.4 billion deal it landed with ESPN — a huge upgrade from its previous deal with beIN Sports.
The joint venture also brokered an eight-year, $560 million deal with Sky Televisa (Mexico/Central America) and built a content studio in Guadalajara.
Between the lines: In addition to its media efforts, LaLiga North America is also focused on building community. On Sunday, it hosted watch parties for El Clásico — the name given to any game between rival giants Barcelona and Real Madrid — at bars in seven cities:
New York: Playwright Irish Pub, Smithfield Hall, Mercado Little Spain
Los Angeles: Tom's Watch Bar, L.A. Live Plaza
Houston: Pitch 25
San Diego: Novo Brazil Brewing
Miami: 77 Sportbar
Mexico City: Monumento a la Revolución
Montreal: MVP Restaurant and Bar Sportif
The intrigue: LaLiga believes its natural connection to U.S. Hispanics gives it an advantage over other European leagues.
More than 1 in 4 U.S. adults who identify as soccer fans are Hispanic, per Morning Consult.
Roughly 60% of U.S. Hispanics are of Mexican descent, and LaLiga clubs have a rich history of Mexican stars.
Coming up: LaLiga clubs will tour North America this summer.
Source: Read Full Article