McCarthy defends giving out Jan. 6 tapes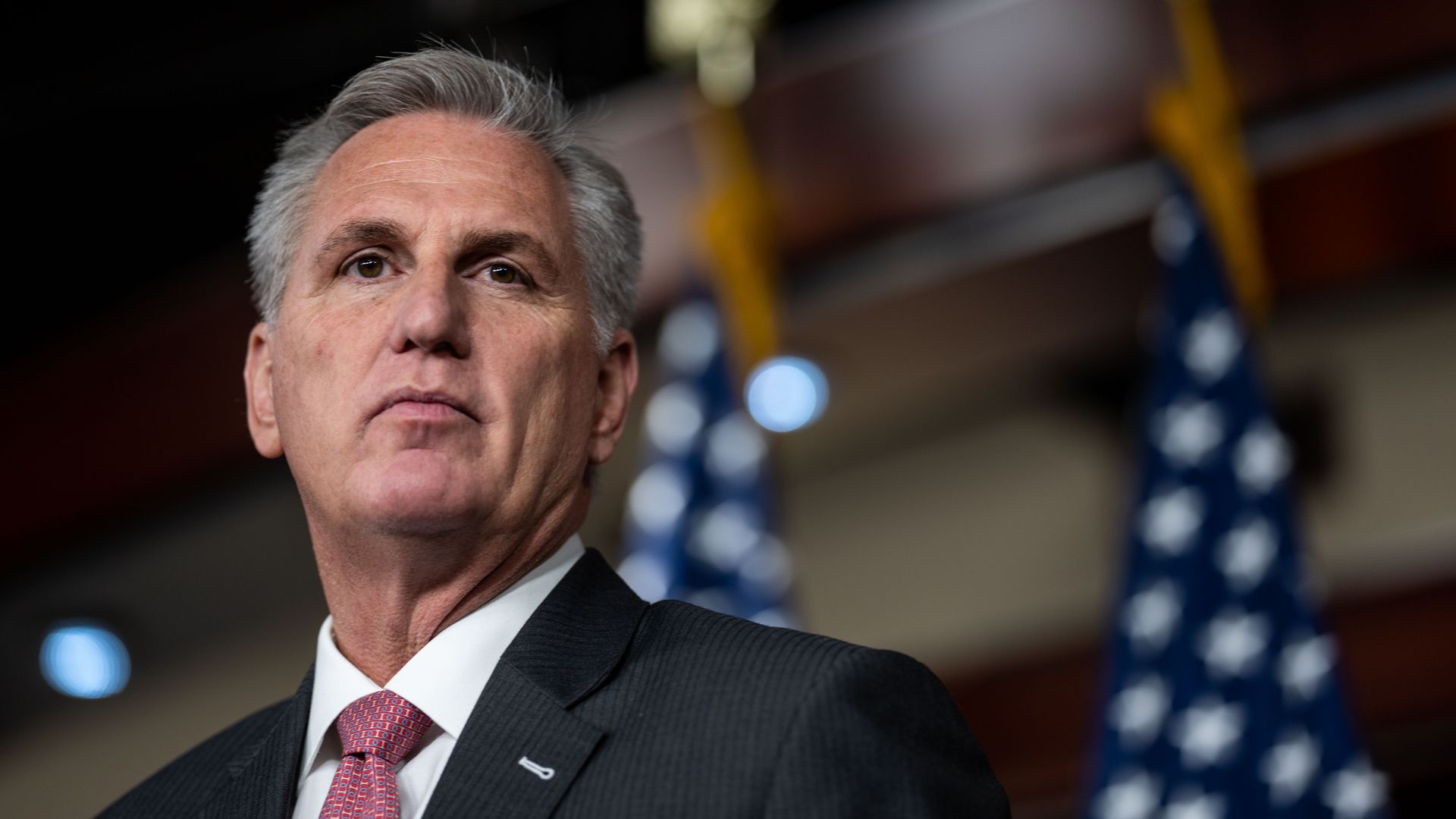 Kevin McCarthy speaks on Nov. 3, 2021, in Washington, DC. Photo: Kent Nishimura / Los Angeles Times via Getty Images
House Speaker Kevin McCarthy (R-Calif.) defended his decision Tuesday to give Fox News' Tucker Carlson exclusive access to 41,000 hours of Capitol footage from the Jan. 6 riot.
The big picture: McCarthy, who dodged reporters on the topic Monday, is facing backlash from top congressional Democrats who say it could reveal sensitive security information about the Capitol.
Meanwhile, several news organizations are requesting access to the same footage given to Carlson.
What he's saying: "It almost seems like the press is jealous," McCarthy told the Washington Post. "And that's interesting because every person in the press works off exclusives on certain things."
"People like exclusives, and Tucker is someone that's been asking for it," he added, referring to a host who has spread baseless conspiracy theories about Jan. 6. "So I let him come in and see it, but everyone's gonna get it."
What to watch: Despite the unpopular politics of relitigating Jan. 6, House Republicans are now pushing to give Capitol riot defendants access to the footage on a "case-by-case basis."
Source: Read Full Article