Coronavirus is here 'for the foreseeable future', Tony Blair warns
Tony Blair has told Sky News the UK is going to be living with COVID-19, not eliminating it, for the foreseeable future.
He has urged Boris Johnson to put measures in place to contain and control the virus to prevent a new surge of cases in the autumn.
The former prime minister has also accused the government of inconsistent messages on face masks, which became compulsory in shops in England on Friday.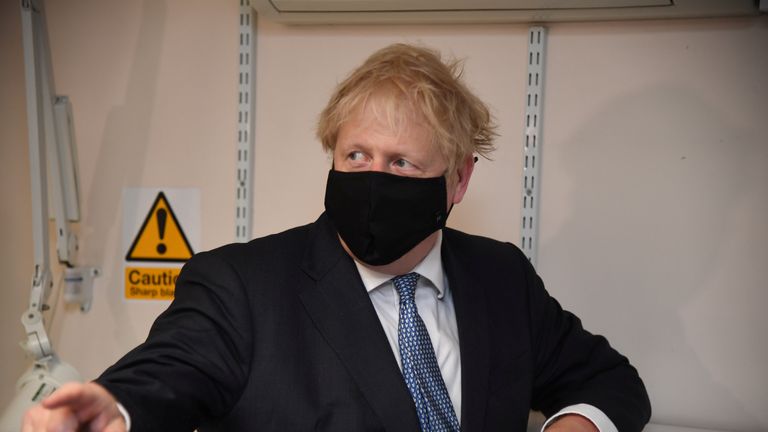 And he claimed that since another lockdown in the UK was unrealistic, masks would help to control coronavirus, as they have in many other countries.
Mr Blair recorded an interview for Sophy Ridge On Sunday as he launches a new report on tackling coronavirus by his Institute for Global Change think tank.
In its report, the institute calls for the widespread wearing of face masks and social distancing for some time to prevent a second surge of coronavirus cases as lockdown rules are eased.
The former PM began his interview by criticising the government's record on testing.
"We're doing infinitely better than we were, we're testing many, many more people," he acknowledged.
"But I still don't think we've got the right strategy in place for what I would call mass testing, and if you think our capacity is 300,000 tests a day, we're probably only utilising, on our calculations, about half of that.
"We'll soon have 500,000 tests a day capacity. We should be using all of it and that means extending greatly the numbers of people who have got access to tests and using the data and local communities much more effectively in doing it.
"And the reason why I still think we're short of where we need to be is that, if you analyse what we know about this disease now and look at the global data, the reality is that we're going to be living with COVID-19, we're not going to be eliminating it."
Source: Read Full Article