Coronavirus: Government vows £1.57bn lifeline for arts – but no plans to resume live shows
A massive £1.57bn coronavirus lifeline for the arts is being promised by the government, but theatres and music venues could still remain closed until next year.
The emergency cash aid, in grants and loans, has been welcomed by leading figures from the arts, but there will be dismay that there are still no plans to resume live performances.
There are fears that many theatres, concert halls and other venues may not re-open until next summer, which would mean them remaining closed through Christmas – with no panto season.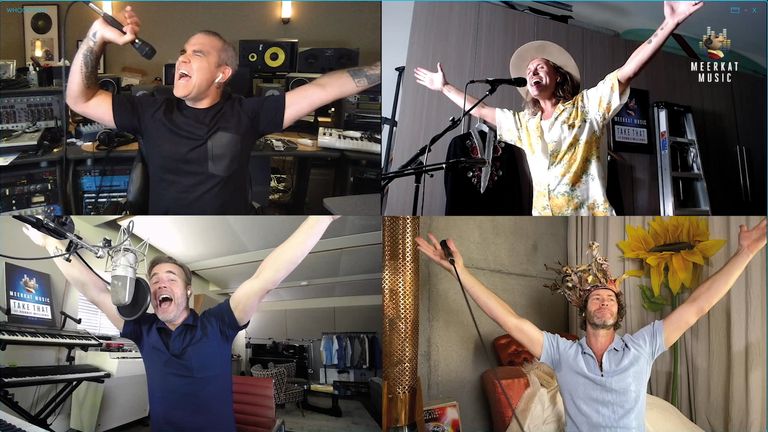 Labour has dismissed the handout as "too little, too late" and a top Tory MP said it would only provide temporary help – and claimed social distancing does not work for theatres and other venues.
Announcing the rescue package, Boris Johnson appeared to acknowledge that the return of many theatre productions, musicals and concerts of all sizes would not be possible in the foreseeable future.
"From iconic theatre and musicals, mesmerising exhibitions at our world-class galleries to gigs performed in local basement venues, the UK's cultural industry is the beating heart of this country," the prime minister said.
But he added: "This money will help safeguard the sector for future generations, ensuring arts groups and venues across the UK can stay afloat and support their staff whilst their doors remain closed and curtains remain down."
The government says it is working to get the performing arts back up and running as soon as it is safe to do so and is being guided by medical experts. Guidance for a phased return will be published shortly.
The £1.57bn lifeline comes after frantic lobbying by the arts world, the closure of the Nuffield Theatre in Southampton and even claims that the Royal Albert Hall will go bust without urgent funding.
It is estimated than 350,000 people in the recreation and leisure sector have been furloughed since the pandemic began. But that scheme is due to end in October.
Source: Read Full Article