Wrangler owner from USA drives my modified Thar in India: Impressions
Driving position and high ground clearance are very confidence-inspiring in Indian conditions.
BHPian shankar.balan recently shared this with other enthusiasts.
I had all this done mid last year after I bought the Thar.
While the above investments in these upgrades may seem expensive, I personally am happy that I went for this because the resultant ride comfort and handling and overall peace of mind more than makes up for the expense incurred.
In all honesty these upgrades have now enabled me to Explore the Impossible, with one important additional qualification – 'Fearlessness'.
The picture below was taken at the '5 Acre viewpoint' in Kadamane Estate, Sakleshpur, sometime this March. Since the picture perfectly embodies the spirit of the Thar in terms of 'Exploring the Impossible, and Fearlessly too, Ive made an NFT of it on Momint.
There is one more anecdotal thing I am going to say here. Please do not consider this as a 'fanboy' comment or a comment based on any other bias. This is simple plain honest independent feedback nothing else.
Two weeks ago one of my classmates from school had come down from the US. He is a senior chap in a blue-chip company and had bought a bone stock 2018 Jeep Wrangler JK Unlimited Sahara for his older son who has now just about finished college. Their family uses this Jeep Wrangler for road trips, exploration, just general trail driving and all in and around various parts of North America.
Since this pal of mine was visiting, some of us classmates took a couple of days off and went to Bheemeshwari fishing camp and Galibore and other places. I drove my Thar and this friend came with me as my passenger. During the journey and the trip, he also drove my Thar across different terrain.
On the way out we took the Mysore road and branched away after Ramanagaram. So it was a good mix of highway and rural roads and some trails while there.
His comments after driving it were:
On the way back from Bheemeshwari one more of my classmates sat with us as a passenger in the back seat. We used the Kanakapura road approach on the way back. And her feedback from the back seat was that she was absolutely comfortable throughout with no untoward and discomfort-causing movements.
So my pal from the US is now going to upgrade his Jeep Wrangler's suspension with something suitable in the US. I've given him some suggestions to look at but his best bet very probably is the MOPAR upgrade itself.
Anyway, long story short, this has served as an important and independent view/ further approbation to me, as regards my decision to upgrade the Thar suspension to AVO.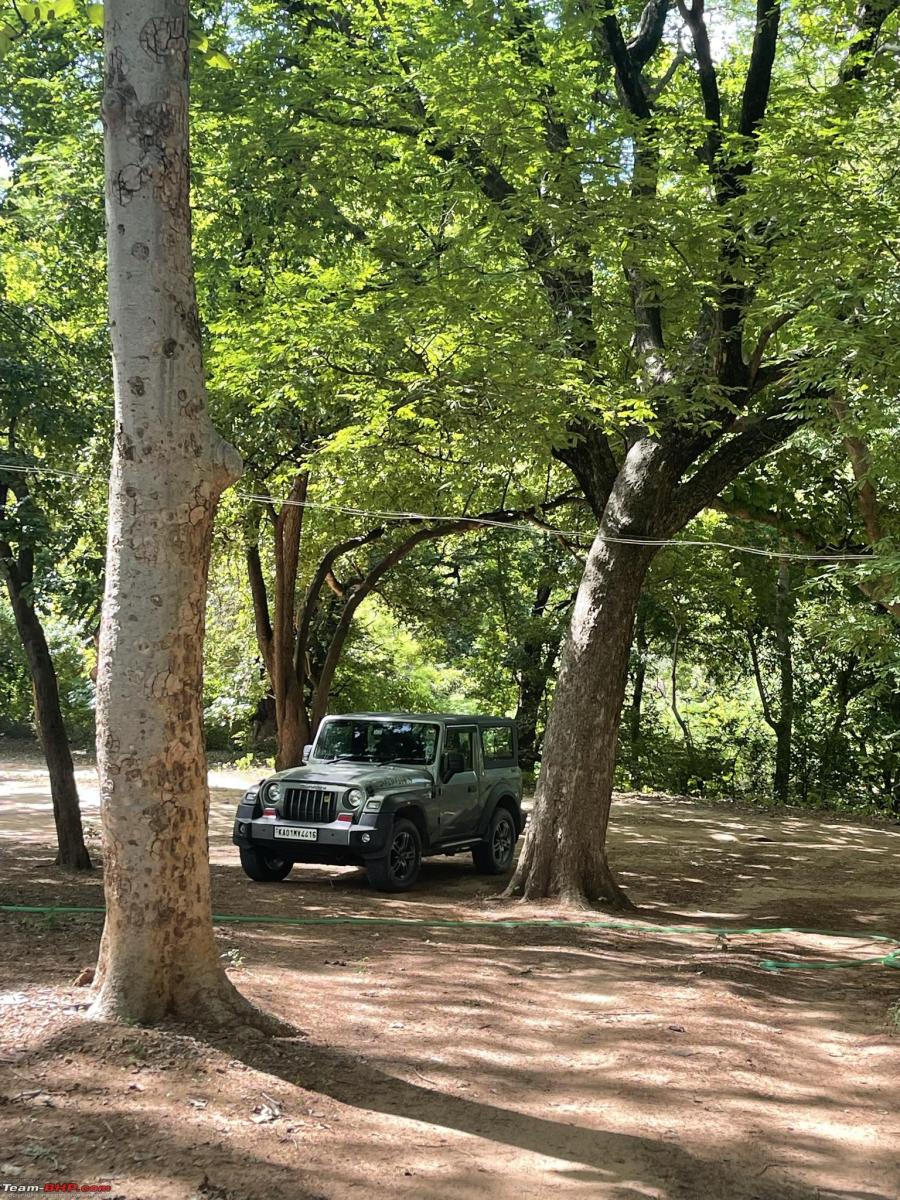 Check out BHPian comments for more insights and information.
Source: Read Full Article