Williams hope to overhaul Haas/Alfa Romeo in 2021 | F1 News by PlanetF1
George Russell hopes Williams can score points in 2021, and maybe even put Haas and Alfa Romeo in the rear-view mirror.
The Grove outfit finished without a point come the end of the 2020 season, the first time in their history that they had done so.
But, their overall performance was without doubt a positive step on from the disaster that was 2019, and on a regular basis Williams were a match for both Haas and Alfa Romeo at the back of the midfield.
But for 2021 Russell hopes to escape that battle at the back and put some points on the board.
"I am confident that we can beat Haas next year. I think we will be on an equal footing with Alfa Romeo, but I would like to think we can pass that team as well, given the progress we are making," Russell is quoted by Motorsport.com.
"We want to score points next year. We won't join the fight in the midfield all of a sudden, as the rules will remain the same, but we will certainly have to aim to beat Haas and Alfa Romeo."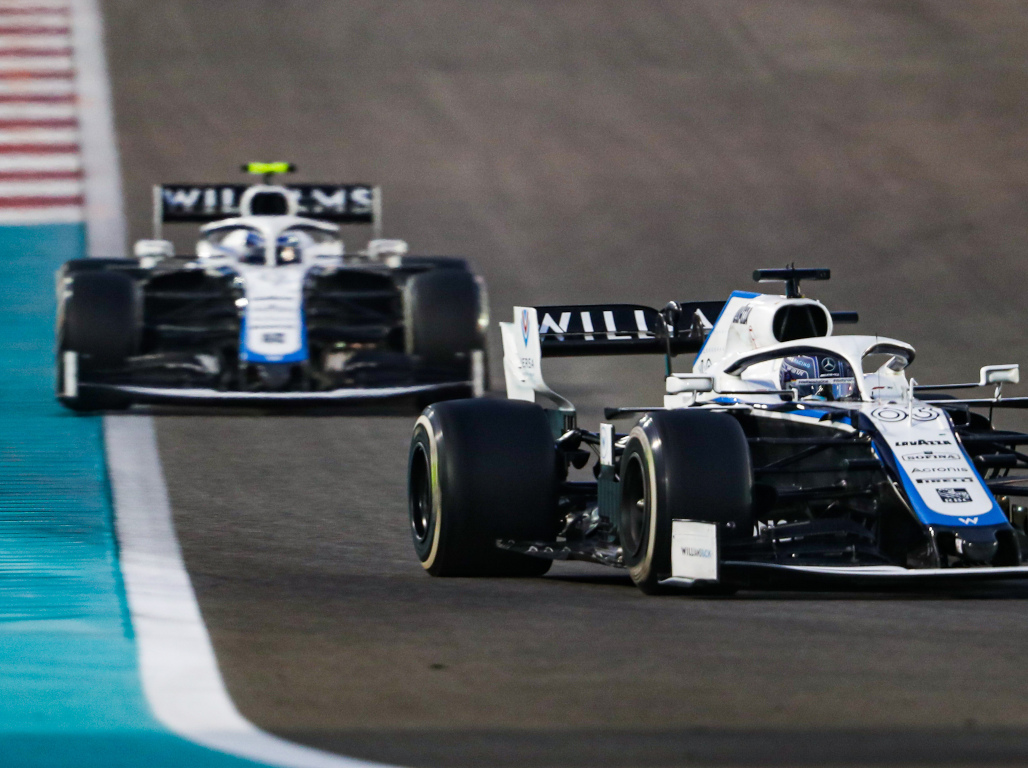 Russell's team-mate Nicholas Latifi shares the same aim of taking Williams back into the points in 2021.
"I am absolutely optimistic that we can be more competitive next year," he said.
"We want to see progress and at least compete on a more regular basis with Haas and Alfa. And hopefully there will then be more chances to fight for the points.
"But at the same time I am also realistic. This year's car will be taken to next year. Of course there will still be some development – we will certainly not just focus on 2022 – but the car does have its weaknesses and the question is to what extent some parts can be tackled because they have been homologated.
"It could be difficult, but I am optimistic that we can make good progress, having already taken a huge step forward this year."
The key then could well be how much investment comes from Williams' new owners Dorilton Capital.
"Investment has, of course, already been made over the last few months and will only continue in the coming months as they are more involved in the team and have spent more time in the factory," Latifi continued.
"They are just looking at where exactly the resources need to go so that we can further improve our performance as soon as possible."
Follow us on Twitter @Planet_F1, like our Facebook page and join us on Instagram!
Source: Read Full Article