Speed awareness courses: format, prices and online options explained
Speed awareness courses are an alternative to a accepting speeding ticket. But what are they all about?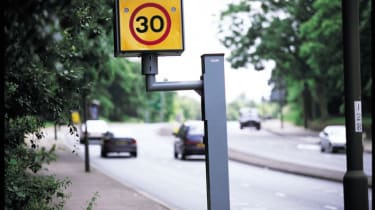 If you're caught speeding, you may be offered the option of two penalties: the first is a sizable fine and points on your licence, and this is usually what's dished out to repeat offenders, drivers who have exceeded the speed limit by a certain amount or to those who are just unlucky. The second is the option of attending a speed awareness course, usually offered to first-time offenders and drivers who've only gone 1-2mph over the limit.
Speed awareness courses aren't universally popular with drivers, with many considering them to be just another tax in disguise or simply a waste of time. However, many drivers who have attended one of these educational sessions have been surprised by what they've learned, taking home benefits that have been genuinely useful out on the road.
How to appeal a parking ticket: pcn appeals explained
If you decide to attend a speed awareness course instead of taking points and a fine, you'll find that there are countless locations spread across the country. Online courses have sprung up in the wake of coronavirus, meaning you can take a speed awareness course from your own home via a video call. Sessions typically last four hours, and you'll have to pay to be there. The courses are run by not-for-profit companies, so the price can vary, but usually you'll have to spend around £100.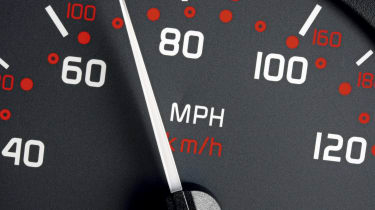 When you're considering accepting a National Speed Awareness Course offer, remember it's not a test, and there's no pass or fail. You simply have to turn up and listen. For most people, it will be a far better option than points on your licence. 
Speeding fines: top tips on UK speeding tickets and how to appeal them
How does a Speed Awareness Course work?
If you are offered a chance to accept a speed awareness course instead of a fine, you generally have 14 days to respond to the letter of notification from the relevant police force, and accept or decline the offer. Declining the offer will mean you automatically revert to points and a fixed penalty fine – unless you are ordered to attend court instead.
Once you've accepted the offer, you can go online to book a course at one of the locations and times the course provider offers. You don't need to return to the location of the offence, and can find a local course provider using the official website.
Online courses have become the preferred method during the coronavirus pandemic and now group courses can be taken virtually. You can book the course as normal, but you'll get an email giving you details of how to join a virtual meeting. You're not allowed anyone else in the same room as you while you're taking the course and you're also not permitted to take pictures or record the material. Any interference could result in your online speed awareness course ending without a chance of rescheduling. 
What is the format of a Speed Awareness Course?
Wherever you go to attend your course, and irrespective of the course provider you choose, the format of the course should be roughly the same. If you're undertaking a face-to-face meeting you'll be sitting informally in a room with – typically – a couple of dozen other offenders, and there'll be an instructor at the front using visual aids and video to help get the message across in a discussion-based format. A virtual course will usually consist of the same material and you may be joined by other offenders.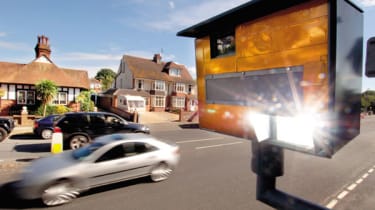 Speed Awareness Course topics
Wherever you take your course, you'll be guided through discussion around the following topics – often accompanied by video clips, or other visual aids: 
The benefits of speed limits
Attitudes around speeding
Consequences of speeding
Driver skill and knowledge
Driver responsibility
The difference your speed makes
Impact of speeding on other drivers
The insurance implications
There is evidence that insurance companies have hiked premiums for drivers who have accepted offers to attend speed awareness courses but, of course, the same happens for drivers who have points on their licences too. You must inform your insurance company if you attend a course – but only if you are asked.
Have you ever been on a Speed Awareness Course? Tell us what you thought of it in the comments section below… 
Source: Read Full Article