Luxury car 're-steal' scams on the rise
Unsuspecting buyers are being sold cloned cars, which are then being targeted by thieves again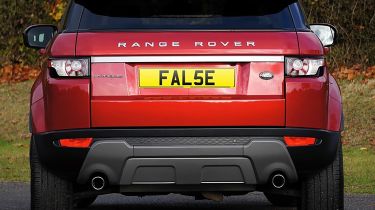 A 'worrying increase' in the numbers of unsuspecting drivers purchasing a cloned vehicle, only to have it pinched again within days by the same gang that sold it to them, has led one of the UK's most experienced motor loss adjusters to warn consumers to take extra care.
Former detective Philip Swift, now managing director of Claims Management and Adjusting, says the so-called 're-steal' scam is particularly prevalent in the north of England, where gangs are using the same car repeatedly with a new cloned identity each time to net big illicit profits. In many cases the bill ends up with insurers, causing everyone's premium to rise.
Police issue charges in less than 7% of UK car crime cases
"The resteal involves a combination of theft and fraud repeated in rapid succession to devastating effect," says Swift. "We live in an age where technology enables a vehicle masquerading as another to be discovered with relative ease. The criminals know this, so they use fake identities and change their addresses frequently."
According to the former cop, the unscrupulous crooks leave havoc in their wake, both for innocent purchasers of the cloned vehicle, and the owner of the car whose identity has been replicated. "The former will have to explain to their insurance company that their new car has been stolen, which immediately sets alarm bells ringing. The latter might be merrily driving along when they are stopped and arrested – because the police understandably, though incorrectly, believe they have found a stolen car; in fact, they have detained a victim of vehicle identity theft," says Swift. 
The increasing incidence of resteal crime is down to the fact that it offers many advantages to the scammers. That's because using the same car means criminals are familiar with the identity points that need changing and, because they've already duped other buyers, they know the vehicle has avoided in-depth scrutiny.
"That means, having kept a key back, or obtained a duplicate pre-sale, they have clear opportunity and motive to nick the vehicle back again," reckons Swift, whose company CMA operates a computer system that automatically flags anything unusual linked to all vehicle registration marks it is monitoring.
With re-steal crime on the rise, the loss adjusting firm has come up with the following advice for consumers: 1) If something sounds too good to be true, it probably is, 2) Use official finance channels, never pay cash, 3) Invest in a full vehicle provenance check prior to purchase, 4) Consider fitting a tracking device, and 5) Have your car key reprogrammed by a main dealer, just as you would change the locks when moving into a new house.
Have you been a victim of car crime? Tell us about your experience in the comments section…
Source: Read Full Article