9 Indy Car Legends With the Most Wins in a Single Season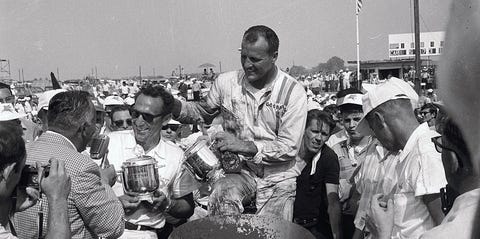 It's no coincidence that seven of the 11 winningest drivers in IndyCar history make the list of drivers with most wins in a single season. It may surprise you, however, that all-time greats Scott Dixon, Will Power, Bobby Unser and Dario Franchitti (tied for 10th on the all-time wins list) didn't make this list.
It takes something special and maybe a little bit of luck to have a magical season where is seems like everyone is in the rear view mirror.
Here's nine drivers who had that feeling during their major-league open-wheel seasons in IndyCar and made the cut by winning at least seven races in one season: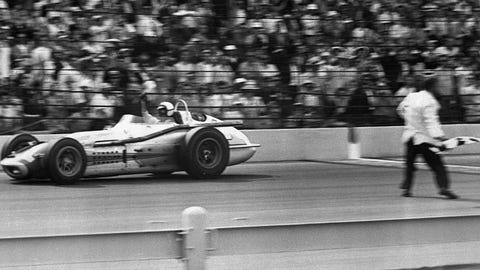 A.J. Foyt, simply put, is the gold standard for Indy car excellence.
Super Tex's 1964 season will never be matched. Foyt won 10 of 13 races that year, and all 10 races he finished (including the Indianapolis 500) resulted in a victory. The three races he came up short were all DNFs (two for mechanical, once for a spin out). In all, Foyt led 861 of 1,295 laps (66%) that year.
Oh yeah, he also won a NASCAR Cup Firecracker 400 at Daytona International Speedway on July 4.
In a four-year stretch from 1962-65, Foyt won 24 races and posted 40 top-five finishes in 55 starts
In 1975, Foyt had another dream season. Even through he finished third at Indianapolis, it was one of his best seasons. He had seven wins and 10 top-five finishes in 12 starts for Gilmore Racing.
Foyt leads all IndyCar drivers with seven championships and 67 wins.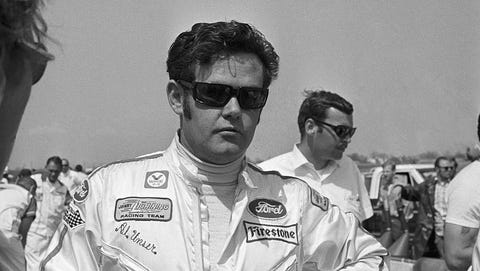 Al Unser was the king of open wheel in 1970 when he won 10 races, including the Indianapolis 500, in 18 starts. Unser finished in the top five 16 times. Unser's dominance can also be measured in laps led (1,527 of 2,199, 69%) for the season.
Five of Unser's wins came on paved ovals, and five others came on 1-mile dirt tracks for car owner Parnelli Jones.
Unser's 39 wins are good for fifth on the all-time list.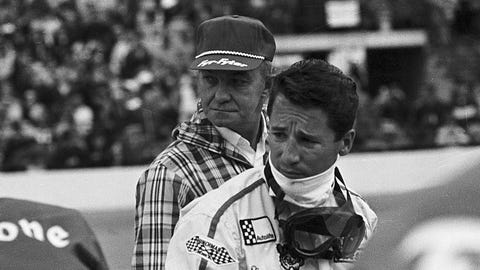 Looking for the golden era of open-wheel racing in the United States? Look no further than that late 1960s.
The 1969 season was Andretti's best. He won the Indianapolis 500 that year on is way to his third of four career open-wheel championships in the States.
From 1966-69, Andretti won 29 times in 85 starts. In 57 of those races, Super Mario finished in the top five.
Andretti also took a weekend off from his IndyCar dominance from 1966-69 to win the 1967 Daytona 5oo on the NASCAR side. He would go on to win the Formula 1 championship in 1978. Beat that.
Andretti's 52 career wins is good for second on the all-time list.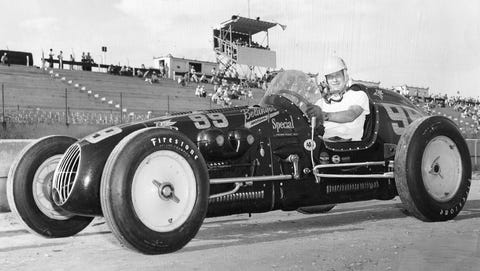 In 1951, the AAA Champ Car series stands at the equivalent of today's IndyCar Series. And that year, Tony Bettenhausen could do little wrong. He won eight of 14 races and finished second two other times in his No. 99 Kurtis-Offy.
Bettenhausen would go on to win the championship again in 1958. He won the points championship that year despite not winning a race. A total of 10 top-five finishes in 13 races was plenty good enough for the crown.
Bettenhausen won 22 IndyCar races in his career.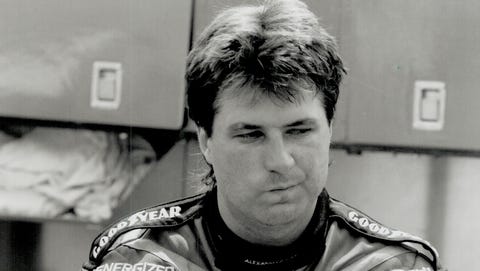 Michael Andretti never won the Indianapolis 500 and he finished second in the CART/Indy car championship five times.
In 1991, however, put it all together to win eight of 17 races, and he finished in the top-three a total of 11 times.Andretti led 965 of 1,911 laps (50%) for the entire season.
About the only thing that Mario Andretti's son didn't conquer that year was Indianapolis, where he finished runner-up to Rick Mears by 3.149 seconds despite leading a race-high 97 laps. Mears and Andretti were the only two drivers to finish on the lead lap in that 500.
Andretti's 42 wins is good for fifth on the all-time list.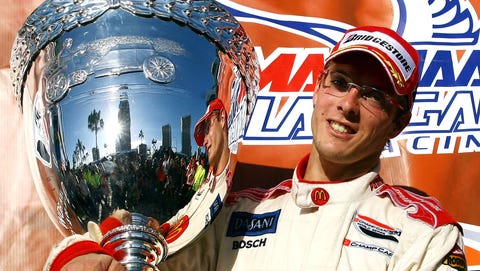 Champ Car was the sanctioning body of the Indy car series from 2003 until 2008, and Sebastien Bourdais ruled.
The native of Le Mans, France, won four consecutive series championships from 2004 through 2007 before giving Formula 1 a whirl in 2008.
Bourdais was a consistent winner in Champ Car with with a total of 28 wins in 55 races during that four-year stretch from 04-07. But since this was during the era that Champ Car was feuding with the Rival Indy Racing League, Bourdais never got a shot at the Indianapolis 500 during this four-year career peak.
Bourdais, the only active driver on this list in 2021, is seventh all-time with 37 wins.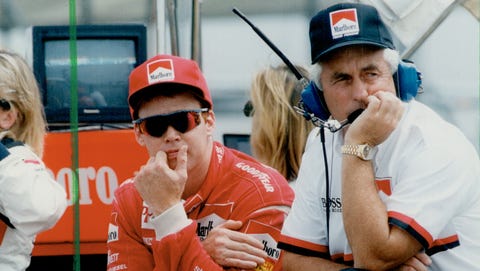 During a 25-year career racing Indy cars, Al Unser Jr. won championships in 1990 and 1994, first for Galles Kraco Racing and then for Team Penske.
Unser's 1994 season included his second of two (1992) Indy 500 wins and eight total victories. Unser had 11 top-three finishes in 16 races and sat on the pole a career-best four times.
The versatile Unser had two three-race winning streaks in 1994, and each streak included a street or road course (Long Beach , Mid-Ohio).
Unser Jr. is ninth on the all-time wins list with 34.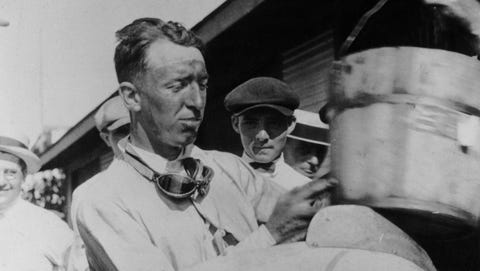 Racing pioneer Jimmy Murphy won national open-wheel championships in both 1922 and 1924. His 1922 season included wins in seven of the 14 races he started. He was top five in 14 of those events.
The highlight of his season came at Indianapolis, where he became the first driver to finish the race with an average speed over 90 mph. His pole speed that year was a blistering 100.5 mph.
Murphy's career ended tragically when he was killed in a crash in a dirt track race at Syracuse, N.Y., in 1924 at the age of 30. He was awarded the 1924 season championship posthumously. He competed in six of the nine sanctioned races that year and won three of them.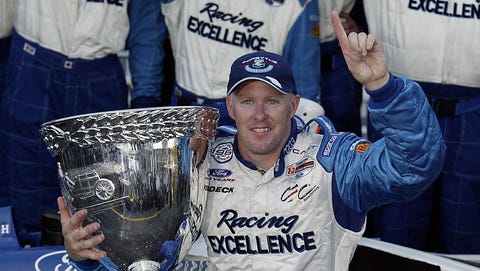 Paul Tracy, a fixture on the Indy car grid from 1991 until 2007, put it all together in 2003.
That year he dominated the CART series with seven wins and 10 top-three finishes in 17 races. He also qualified on the pole six times.
IndyCar fans got an indication that Tracy was a special talent when he won nine of 14 races in the Indy Lights Series in 1990.
Tracy's 31 career IndyCar wins tie him with Dario Franchitti for 10th place on the all-time list.
Source: Read Full Article